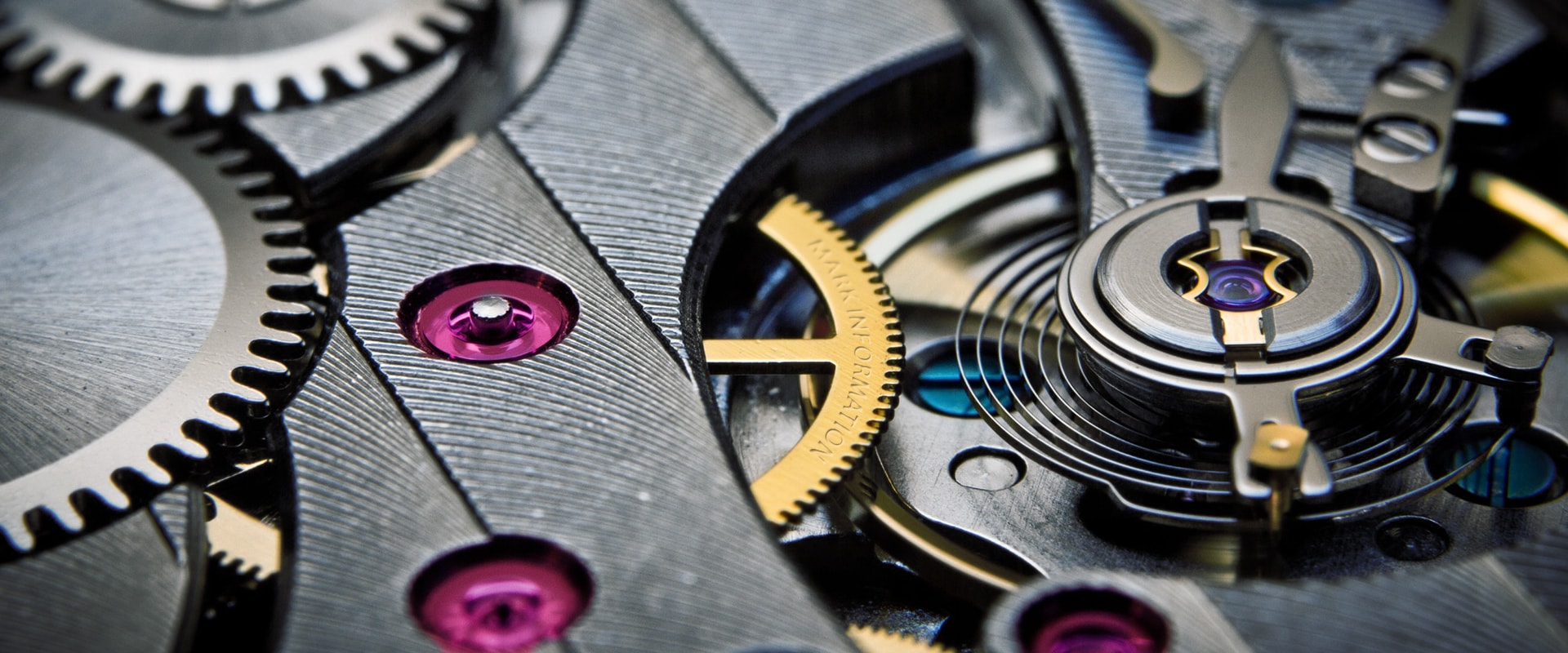 Mark Information
Since 1981, Mark Information is an innovative software company offering Workforce Management solutions from offices in Denmark, Sweden, Norway, United Kingdom and Romania. With more than 300,000 daily users, Mark Information's Workforce Management solution ProMark is a market leader in workforce management. Our task is to develop a new, modern interface for ProMark.
Past, present and future
It all started in Denmark, more than 35 years ago, and since then Mark Information has developed into one of the sector's most innovative software companies. ProMark is today one of the most used workforce management applications, having clients such as Rolls Royce and Carlsberg. Continuously developed and expanded to encompass new functionalities, ProMark eventually reached a point where a reassessment from the ground up was needed. New tools and a revaluation of the old ones, a fresh code base, and, of course, a new interface and user experience.

Material Design
The visual metaphor of choice for ProMark is Material Design, a design language developed in 2014 by Google. Although the guidelines are quite thorough, they simply can not cover the broad scope of the application, therefore we had to extend and adapt Material Design's principles to ProMark specifics.
ProPortal
ProPortal is a simple yet very powerful web-based tool that allows users to register time and tasks, and review information on how the actual time was spent. ProPortal runs in a web-browser and can even be integrated into a company intranet. Employees can register their work hours and absences, as well as distribute their work time on projects and activities, always having a status overview on work hours, holidays spent and earned, bonuses, etc.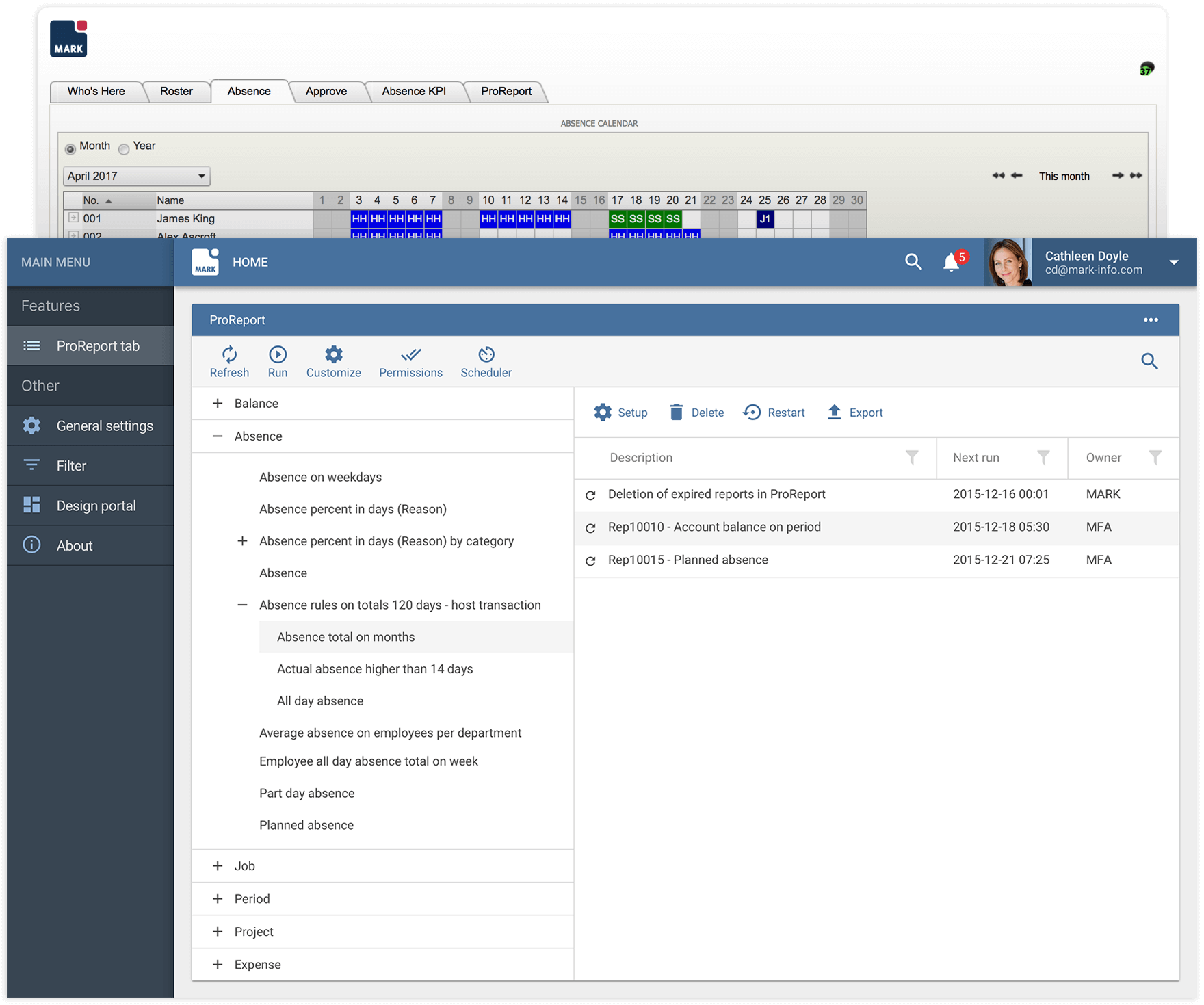 Main UI
We have adapted the ProPortal UI to the current design trends, without making any assumptions and following the inherent purpose of the application. The application is built using key elements – web parts – which are widgets that can be as simple or complex as their function demands. They are functionally interconnected, so understanding the business case and use case here is crucial.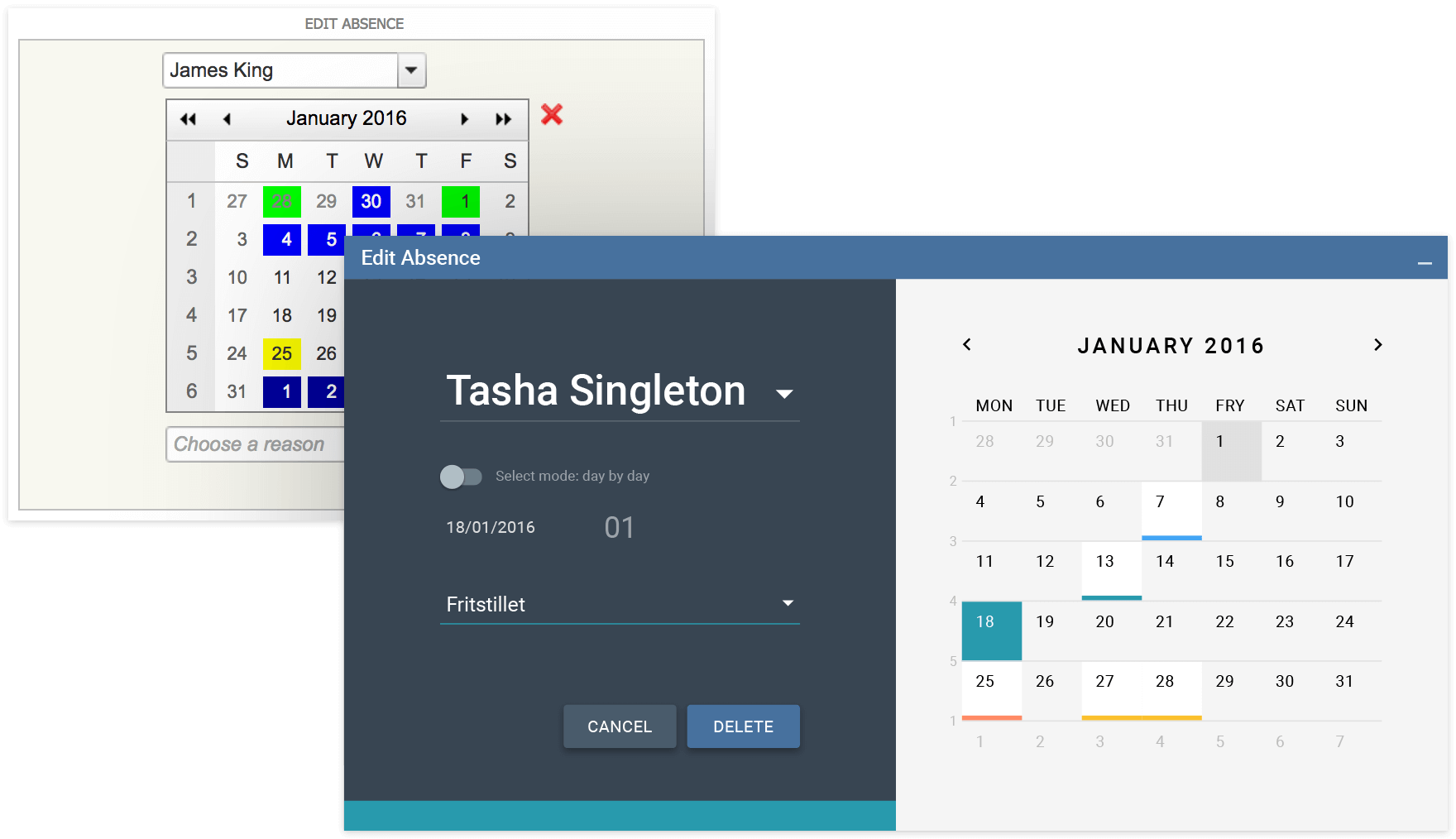 Symmetry, simplicity, and ease of use
In order to reduce the number of interactions required to perform a task we exposed functionalities in a logical manner, combining display and edit views into a highly interactive and intuitive interface.
Above:
The Edit Absence web part allows users to add and edit an absence, by selecting a time interval as well as a reason; subsequently, a supervisor can approve, reject or delete that absence. The absence reasons are colour-coded, so a quick look to the calendar will help asses the employee's status.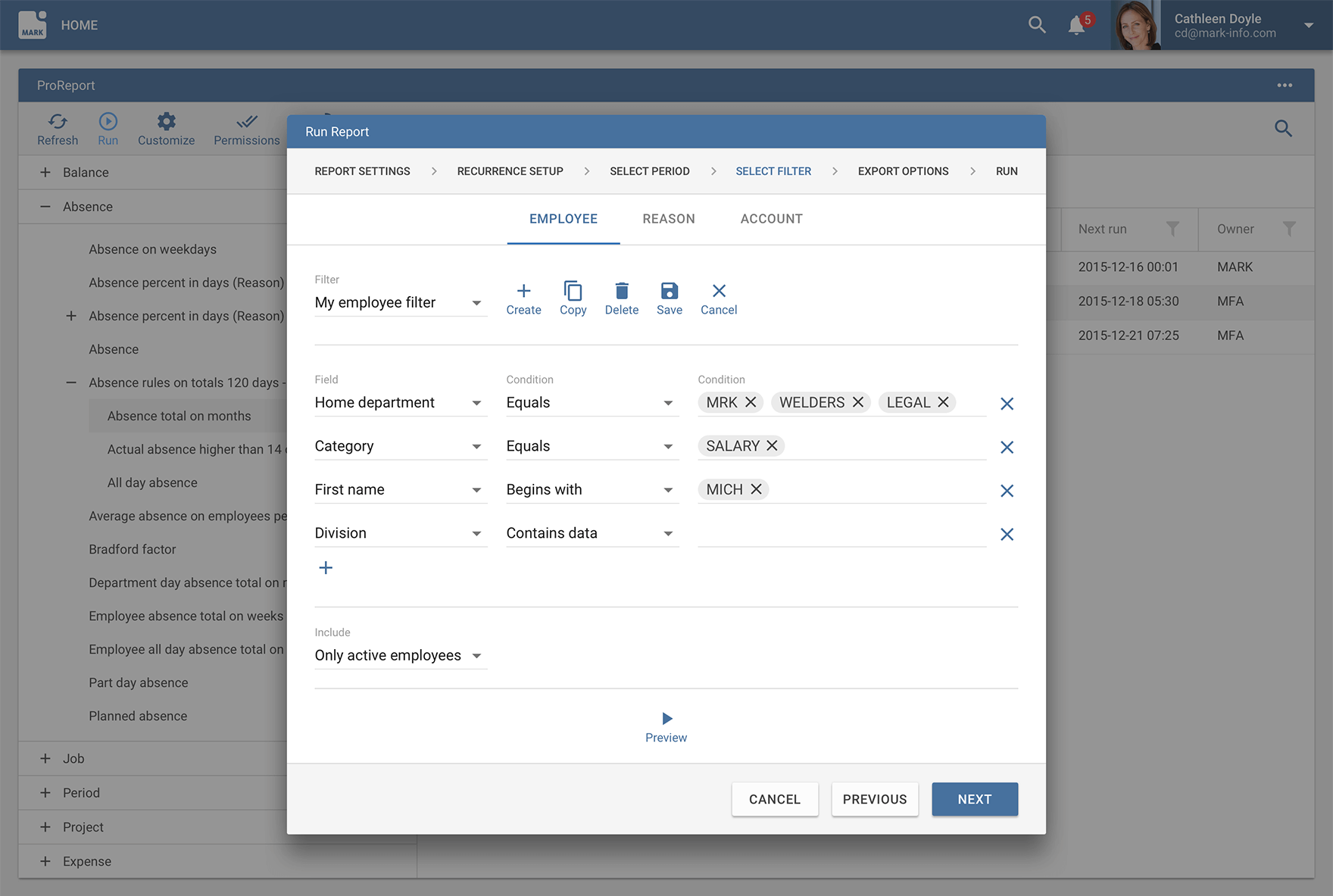 One step at a time
Even the most daunting tasks become simple, if they are divided into parts that are easy to grasp.
Above:
Running a Report, a step-by-step procedure that involves data filtering based on a user-specified set of parameters, can be done easily through a wizard interface.
ProMobile
ProMobile is the perfect tool for companies with travelling and mobile employees. Via their smartphones, they can easily register their time regardless of their location. The company saves time on administration, as the need for central ad-hoc registrations based on emails, notes or Excel sheets is eliminated. It is the mobile extension of ProPortal.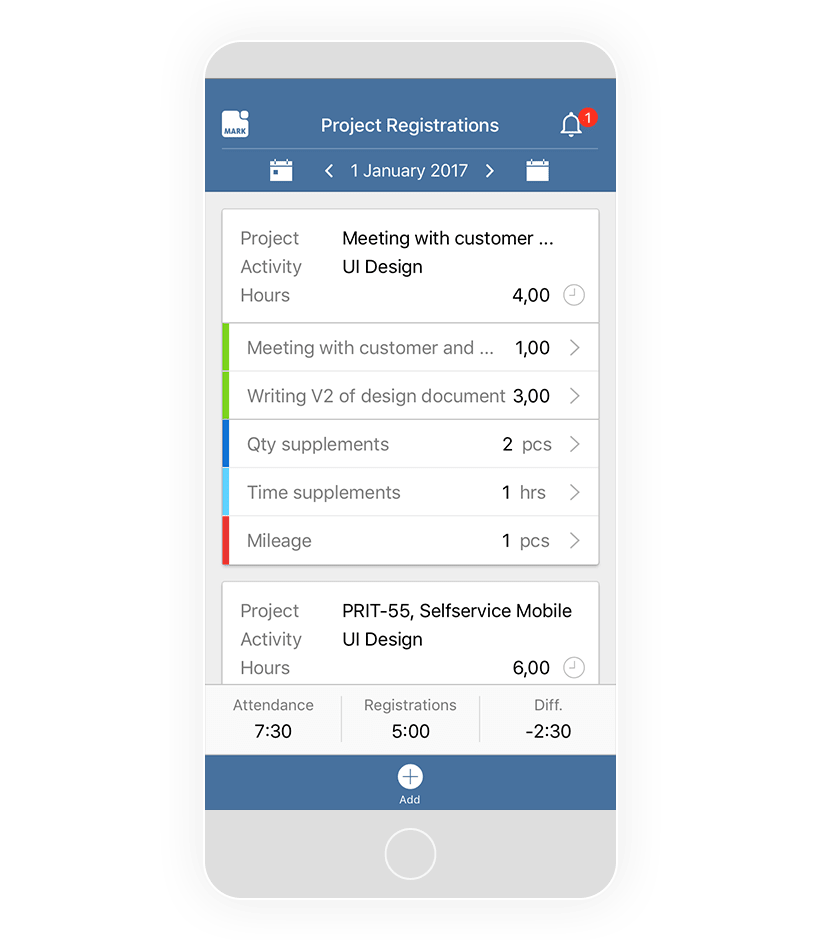 Mobility everywhere
A true mobile experience, ProMobile has applications taylored for every major platform – iOS, Android and Windows, as well as every device type – smartphone and tablet.
To be continued
ProMark is a work in progress. There are over 70 web parts to be designed for ProPortal, not to mention ProMobile. It's a continuous effort to provide better, smarter tools for an ever-expanding customer base.